MFT GoAnywhere again best-in-class!
For the second year in a row, our MFT solution GoAnywhere has been awarded as best Managed File Transfer product in the market.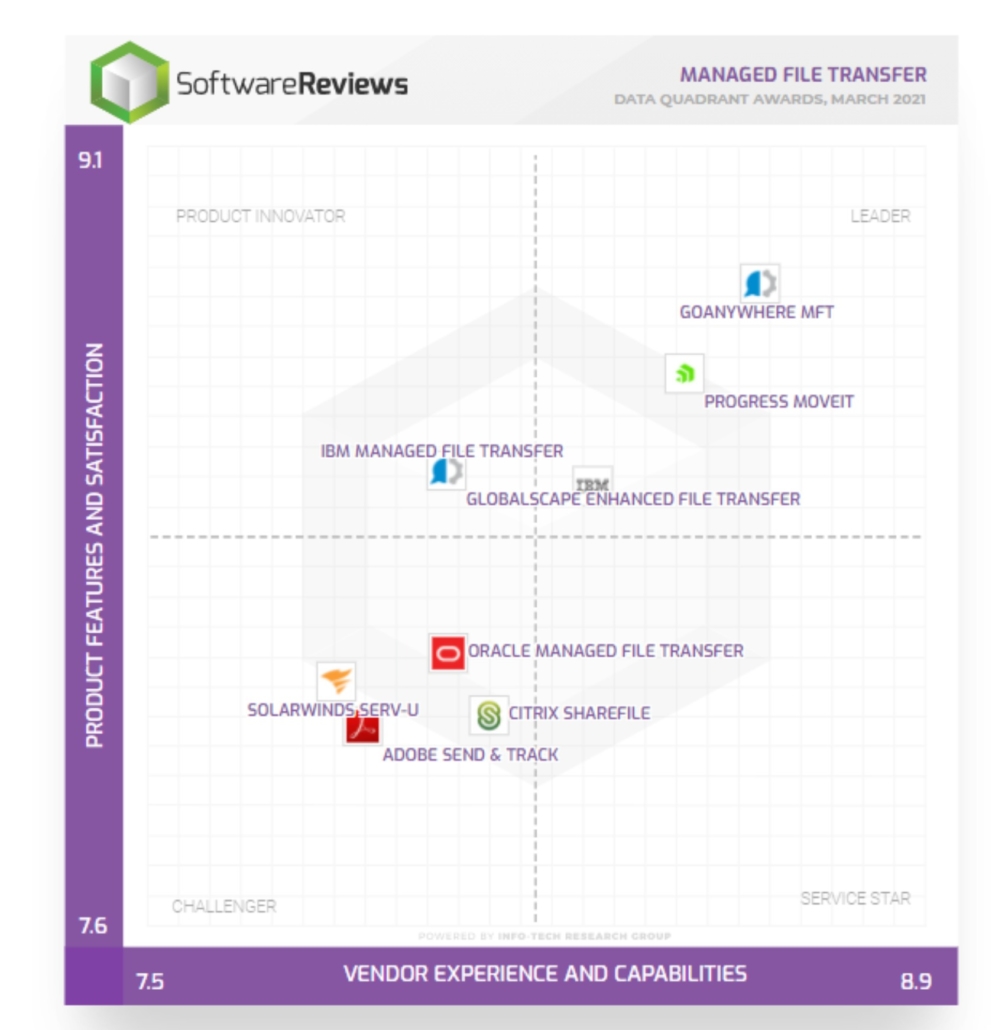 This research conducted by SoftwareReviews, is based on the feedback of actual users of the application and emphasizes on user experience and vendor support.
It is based on 849 reviews, evaluating all relevant software vendors in Managed File Transfer category. Among 38 solutions just 8 were chosen to be listed in the MFT Data Quadrant and GoAnywhere is ranked as the best MFT solution available!
Please click here for the full article and to download the report.
GoAnywhere MFT is a managed file transfer solution that Simplifies, Automates & Secures file transfers using a centralized enterprise-level approach. Installed on-premise or in the cloud, GoAnywhere MFT can save your organization time & money, improve security & help you meet compliance requirements with detailed reports. Multi-platform compatible.